---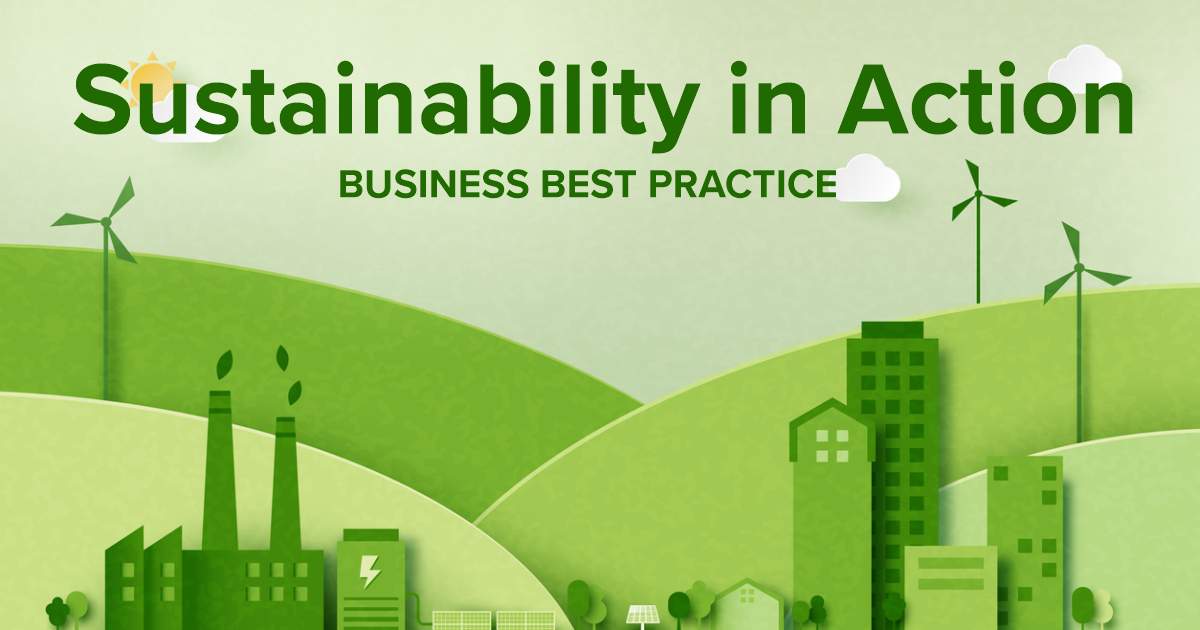 Free sustainability event for Gold Coast businesses - Monday 9 October, HOTA
Enhance your bottom line while saving the planet
RDA Gold Coast is proud to be a partner for Sustainability in Action - Business Best Practice, a key event for Gold Coast Business Week at HOTA on Monday 9 October.
Hear from inspirational industry leaders and experts on adopting sustainability best practices, right here on the Gold Coast. Speakers include:
Multi-award-winning environmental consultant Larissa Rose, Director and Founder of GG Enviro
Three prominent Gold Coast companies who will share their stories of sustainability in action
There'll also be exhibits from government agencies with grants, programs and support for your sustainability journey - look out for RDA Gold Coast's stand for our Sustainable Gold Coast project.
What type of businesses will benefit?
This event will benefit Gold Coast SMEs wishing to capitalise on the future economy through sustainable practices. It will especially be of interest to:
manufacturing and advanced manufacturing
new industries including green hydrogen, batteries, resource recovery / circular economy, critical minerals, renewable energy manufacturing and bio economy
Biomedical, space, aerospace, defence, beef processing, marine and METS
About the keynote speaker
Larissa Rose is a locally and nationally highly recognised environmental consultant who has contributed at a United Nations level. Her leadership in sustainability, environmental management and climate change has seen her advancing policy for the use of renewable fuels in Queensland, while enabling projects opportunities to decarbonise the transport sector. Larissa is a Board Director of the World Bioenergy Association, she sits on the Gold Coast City Heart Taskforce under the portfolio Sustainability and Environment, is an Adjunct Lecturer at Bond University, and Director of GG Enviro, her environmental consultancy company for 13 years on the Gold Coast.
Larissa was also a recent guest on RDA Gold Coast's podcast, Gold Coast Insider, You can catch up with the episide here.
Event Program
Venue: HOTA, Lakeside Room, 135 Bundall Road, Surfers Paradise
8:30am - 9:00am: Registration
9:00am - 11.30am: Event commencement and duration
11.30am - 12.30pm: Networking, visit trade tables and light lunch
Event Partners
This is a multi-agency collaboration with the following event partners:
The Department of State Development, Infrastructure, Local Government and Planning (DSDILGP), SEQ South Regional Office
Regional Development Australia (RDA) Gold Coast
City of Gold Coast
Department of Regional Development, Manufacturing and Water (DRDMW), Gold Coast Manufacturing Hub
Department of Youth Justice, Employment, Small Business and Training (DYJESBT)
AusIndustry
Business Chamber Queensland, EcoBiz
Conditions of event entry
The Queensland Government, represented by the Department of State Development, Infrastructure, Local Government and Planning, is the event organiser.
The event organiser reserves the right to cancel ticket orders.
The event organiser may engage photographers to take photos of or film people presenting at or attending the event.
By ordering this ticket you agree to the event organiser making images and recordings, whether sound, digital or otherwise, of you at the event.
You authorise the event organiser to store and use, publish or reproduce the images and recordings in any form and by any medium for public relations, promotions, commercial and advertising purposes.
In any form and by any medium includes newspapers, magazines, brochures, television advertisements, promotional videos, USB, internet websites and social media, including Twitter, Facebook, YouTube, Instagram, Vimeo or other multimedia.
The event organiser may also store the images and recordings in the Queensland Government Image Library.
The event organiser may use and disclose your personal information from the registration form in association with your images and recordings.
The event organiser will be the owner of the copyright in the images and recordings in all forms and in all mediums in perpetuity.
You will not be entitled to claim any payment, royalty or other consideration from the event organiser for making, storing, using, publishing or reproducing the images and recordings.
If you do not understand any terms of this consent please ask the event organiser before ordering this ticket.
---